The Supreme Court Document Preparation, Printing, and Filing Experts
The Supreme Court Press specializes in the affordable preparation, printing, and filing of legal briefs in compliance with the rules of the United States Supreme Court. Any document filed with the high court must meet precise requirements on formatting, binding, and delivery. A non-compliant document can be rejected by the court, damaging or ending your clients' pursuit of justice. Our expert team works hand in hand with you to interpret the Supreme Court rules and exquisitely prepare and print your documents, taking the worry out of the process for you.

---
The Petition of the Month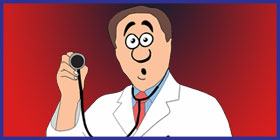 The Supreme Court Press "Petition of the Month"TM for October 2017 is Edward Lewis Tobinick, M.D. et al. v. Steven Novella, M.D. et al., Supreme Court Dkt. No. 17-344, an appeal coming out of the Eleventh Circuit. The Tobinick petition was filed by attorney Cullin O'Brief of Cullin O'Brien Law, P.A. of Ft. Lauderdale, Florida.

If the Eleventh Circuit is correct, then a business has no recourse against a non-competitor for false disparagement under the Lanham Act. While Lexmark gives the business standing to sue, the Eleventh Circuit's position is that the business would ultimately lose the case without being able to establish "commercial advertising or promotion" through a showing of "commercial competition." Without definitive clarity from the US Supreme Court on whether a showing of competition is required, there will be considerable confusion among courts and litigants as to whether a Lanham Act plaintiff can sue a non-competitor and how to apply Lexmark. - Cullin O'Brien
(read more)
About the Supreme Court Press
The Supreme Court Press is a turnkey, full-service document preparation service for petitioner for a Writ of Certiorari, Responses in Opposition, Amicus Curiae briefs, Merits Briefs, Replies to Exceptions, and all your other filings to the United States Supreme Court. While lovely printed documents will never win your case, improperly prepared documents can certainly lose one! We take care of all your Supreme Court printing needs to free up your time to craft the winning legal arguments.